Deuteronomy 11:19-21
King James Version (KJV)
19

And ye shall teach them your children, speaking of them when thou sittest in thine house, and when thou walkest by the way, when thou liest down, and when thou risest up.
20

And thou shalt write them upon the door posts of thine house, and upon thy gates:
21

That your days may be multiplied, and the days of your children, in the land which the

Lord

sware unto your fathers to give them, as the days of heaven upon the earth.
God never asked us to wait till our children were old enough to discuss deep matters.. But daily here a peice and there a peice.. Building a foundation that Jesus Christ could use for his own glory..
Romans 2:19-21
King James Version (KJV)
19

And art confident that thou thyself art a guide of the blind, a light of them which are in darkness,
20

An instructor of the foolish, a teacher of babes, which hast the form of knowledge and of the truth in the law.
21

Thou therefore which teachest another, teachest thou not thyself? thou that preachest a man should not steal, dost thou steal?
Here Jesus reminds us through the pen of Paul to not only teach to children and babes even.. But to practice what we preach.. This is not a light thing..
John 8:30-32
King James Version (KJV)
30

As he spake these words, many believed on him.
31

Then said Jesus to those Jews which believed on him, If ye continue in my word, then are ye my disciples indeed;
32

And ye shall know the truth, and the truth shall make you free.

LOOK AT THAT.. You will know the truth... Isn't it sometimes hard... God has promised that if you keep his W. O. R. D. S. You too will know the truth.. YES.. HIS WORDS.. You can know them.. And this scripture says that they will MAKE YOU FREE.. Not just set you free(I can set a caged Tiger free.. but someone else can re-cage it. However God MAKES you free.. Not the same thing as those other bible say is it?)
9

Whom shall he teach knowledge? and whom shall he make to understand doctrine? them that are weaned from the milk, and drawn from the breasts.
10

For precept must be upon precept, precept upon precept; line upon line, line upon line; here a little, and there a little:
11

For with stammering lips and another tongue will he speak to this people.
12

To whom he said, This is the rest wherewith ye may cause the weary to rest; and this is the refreshing: yet they would not hear.
13

But the word of the

Lord

was unto them precept upon precept, precept upon precept; line upon line, line upon line; here a little, and there a little; that they might go, and fall backward, and be broken, and snared, and taken.
This prophesy was given about Jesus Christ and who he would teach about God. Who is weaned from milk?? A BABY.. He came to them who didn't think of themselves as knowing everything.. People who still thought they needed to learn things.. Those not haughty and self righteous!
Also specifically he teaches a little here.. and there.. Once concept upon another.. Sounds like Homeschooling to me. ;)
Psalm 78:4-6
Authorized (King James) Version (AKJV)
4

We will not hide them from their children,
shewing to the generation to come the praises of the

Lord

,
and his strength, and his wonderful works that he hath done.
5

For he established a testimony in Jacob,
and appointed a law in Israel,
which he commanded our fathers,
that they should make them known to their children:
6

that the generation to come might know them,
even the children which should be born;
who should arise and declare them to their children: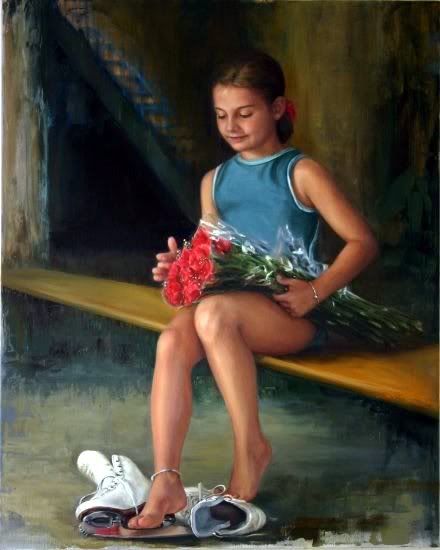 Solomon's advice to parents is to "train a child in the way he should go, and when he is old he will not turn from it" (
Proverbs 22:6
). Raising and training a child within the context of this proverb means that it begins with the Bible, as "all Scripture is God-breathed and is useful for teaching, rebuking, correcting and training…" (
2 Timothy 3:16
). Teaching children the truths of Scripture will make them wise for salvation (
2 Timothy 3:15
); thoroughly equip them to do good works (
2 Timothy 3:17
); prepare them to give an answer to everyone who asks them the reason for their hope (
1 Peter 3:15
); and prepare them to withstand the onslaught of cultures bent on indoctrinating young people with secular values.
The Bible tells us that children are a reward from God (
Psalm 127:3
). It would certainly seem fitting, then, that we heed Solomon's wise counsel to train them appropriately. In fact, the value that God placed on teaching our children the truth is clearly addressed by Moses who stressed to his people the importance of teaching their children about the Lord and His commands and laws: "Impress them on your children. Talk about them when you sit at home and when you walk along the road, when you lie down and when you get up. Tie them as symbols on your hands and bind them on your foreheads. Write them on the doorframes of your houses and your gates" (
Deuteronomy 6:7-9
). Moses' thoroughness underscores his deep concern that successive generations maintain obedience to God's laws to ensure they would "live safely in the land" (
Leviticus 25:18
), that all would "go well" with them (
Deuteronomy 12:28
), and that He would bless them in the land (
Deuteronomy 30:16
).
Clearly Scripture teaches that training children to know and obey God is the basis for pleasing Him and living victoriously in His grace. Knowing God and His truths begins with the child's understanding of sin and his need for a Savior. Even very young children understand that they are not perfect and can grasp at an early age the need for forgiveness. Loving parents model a loving God who not only forgives, but provides the perfect sacrifice for sin in Jesus Christ. Training up children in the way they should go means, first and foremost, directing them to the Savior.
This portion in red was copied from another site.. As I admit I couldn't say it any better than they did..http://www.gotquestions.org/train-up-a-child.html